Presentation
A Notary Office in the city center
Situé dans le nouveau quartier du grand Verger à l'entrée de Chambéry.
UNE TRADITION D'EXCELLENCE NOTARIALE
Dans la continuité de la tradition d'excellence développée depuis 1964 par Me François HORTEUR, l'Office regroupe aujourd'hui 5 notaires entourés de 19 collaborateurs dont 4 diplômés notaires.
Cette excellence notariale se retrouve dans les valeurs que les notaires de l'Office HMBC appliquent et revendiquent :
-exigence d'une grande SÉCURITE JURIDIQUE,
-EFFICACITÉ pour la mise en œuvre des décisions et accords pris par les clients,
-CRÉATIVITÉ pour faire aboutir les projets les plus complexes,
-INDÉPENDANCE et RIGUEUR dans le strict respect de la déontologie notariale.
Networks and certifications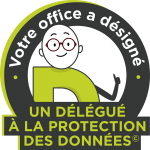 Office that has appointed a Data Protection Officer
Office that has appointed a Data Protection Officer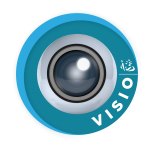 Office équipé de la visioconférence de la profession
Pas le temps de passer chez votre notaire ?
Vous disposez d'une tablette ou d'un ordinateur doté d'une caméra et d'un micro ? Vous avez alors l'équipement nécessaire pour réaliser un entretien en visioconférence avec votre notaire.
Simple, en toute confidentialité et en toute sécurité, vous pouvez de chez vous dialoguer avec lui.
Lors de vos prochaines prises de rendez-vous, pensez à informer notre secrétariat de votre souhait d'effectuer l'entretien en visioconférence.
visio.notaires.fr/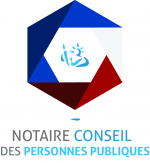 Notaire conseil des personnes publiques
Notaire conseil des personnes publiques
Our people
Maître Benoît MARIGOT


Civil Law Notary
Diploma(s) :
Diplôme d'aptitude aux fonctions de notaire - Maître en droit
Maître Marie-Ange BARTOLI-CREPIN


Civil Law Notary
Diploma(s) :
Diplôme d'Aptitude aux fonctions de notaire - Diplômée de l'institut de droit des assurances - Master Droit Public Notarial
Downloads
DROIT DE LA FAMILLE